Instagram is a fantastic platform for organizations to reach their marketing objectives, but in 2022, just posting material whenever you feel like it isn't enough.
You can increase interaction, attract new followers, and drive traffic by using your best time to publish on Instagram and schedule ahead of time!
You may create the finest Instagram post, write the nicest caption, and do everything correctly, but it could all be for nothing if you don't upload it at the right moment. According to Harvard Business Review research, cracking the time code might result in huge benefits for those publishing on Instagram: firms posting on social media can increase their payoffs by at least 8% by tailoring content to when the audience is most naturally receptive to it.
Doesn't it seem rather straightforward? However, when it comes to Instagram, the world's fourth most popular social network, posting schedules may be very difficult since there is so much to consider: the algorithm, post kinds, time zones, and user traffic. We've researched to simplify the science and published this very handy advice on the ideal times to post on Instagram, including insights from various sources, including Instagram, social experiments, industry experts, and our research. Finally, we've included a few recommendations for capitalizing on Instagram's greatest times to post, so you can confidently begin tapping into Instagram's peak hours.
Is there an ideal time for Instagram posting?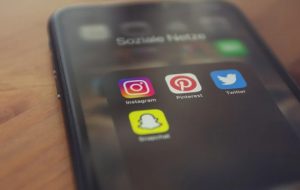 Because each company caters to a distinct demographic with unique social media activity patterns, each brand may have a somewhat different sweet spot for publishing on Instagram. However, you can use several best practices that provide excellent outcomes across the board. Even though many marketing experts have weighed in on when Instagram is the most active, no one has been able to genuinely agree on a single standard time to post on Instagram, particularly on social media in general. However, several commonly established truths regarding post timings are based on what most Instagram users have in common. They serve as a useful benchmark for the optimal time to publish on Instagram.
Instagram's algorithm favors recent posts, so it's critical to post when your audience is available to see your content. Recent posts are prioritized above older ones on the newsfeed if everything else is equal.
A quick and easy way to boost a post's performance is to focus on its recency. Beyond that, it's critical to understand your specific objectives for your Instagram marketing plan. Do you have particular goals for increasing awareness, engagement, or driving traffic? What does success mean to you, and when have your postings been successful in the past? Your previous accomplishments are an important indicator of when you should publish in general.
Best Time to Post on Instagram
Overall, the greatest time to post on Instagram is now.
We analyzed over 30,000 Instagram posts from companies of various sizes and our own social team's observations and tests published to an audience of 200k followers to determine the worldwide best time slot to publish on Instagram is 11 AM on Wednesdays.
We discovered that Instagram users are more likely to engage with material throughout the day and on weekdays. That makes sense – it's a great opportunity to take a break from work or school and do some scrolling. (As well as like. As well as commenting.)
Weekends are often less active. We assume this is because people are out and doing things in the real world rather than looking through Instagram on their phones.
Instagram posts perform best on Mondays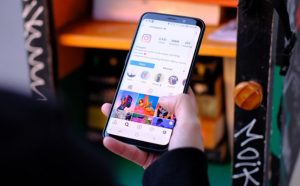 On Monday, noon is the ideal time to post on Instagram. Most Instagrammers seem to like starting their week strong at work, but by noon, they're heading to their Instagram feeds for a respite.
Instagram posts perform best on Tuesdays
On Tuesday, 9:00 AM is the greatest time to post on Instagram. Engagement is also high in the early morning, between 8 and 10 AM, but peaks at 9:00 AM.
Instagram posts perform best on Wednesday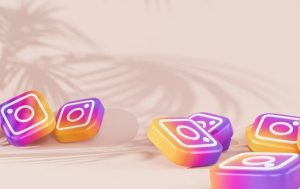 On Wednesday, 11:00 AM is the optimum time to post on Instagram. Wednesday is also when accounts seem to have the most overall interaction.
Instagram posts perform best on Thursday
On Thursday, noon is the ideal time to post on Instagram. The 11:00 AM to 2:00 PM time slot is ideal for interaction on any weekday.
Instagram posts perform best on Friday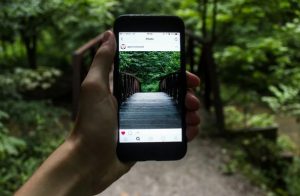 On Friday, 2:00 PM is the greatest time to post on Instagram, while interaction is fairly stable throughout the morning and lunch hour, from 7 AM to 2:00 PM.
Instagram posts perform best on Saturday.
On Saturday, 9:00 AM is the optimal time to post on Instagram before people start their offline weekend activities.
Instagram posts perform best on Saturday and Sunday
On Sunday, the ideal time to post on Instagram is 7:00 PM. However, interaction is steady throughout the afternoon and evening, from 12:00 PM to 8:00 PM.
So, if you're new to Instagram and don't have a lot of previous data or audience insights to work with, try publishing around the times we tried above and see how it works for you. As your account grows on Instagram, you may want to fine-tune your posting schedule to better match the Instagram activity patterns and behavior of your target audience.
We usually publish early in the morning and late in the afternoon. For Instagram, it means we attempt to publish between 8 AM and 12 PM PST or 4–5 PM PST on weekdays.
What is the best time slot to publish REELS on Instagram?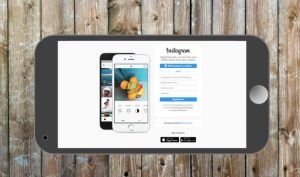 Posting Reels at any time of day is a no-brainer to increase your Instagram followers and interaction. According to our analysis, Reels may generate up to 300 percent more interaction than standard Instagram videos.
Conclusion
The last step is to schedule your Instagram posts for your specific best times to publish on Instagram, now that you know when your Instagram audience is most active and how to generate the greatest interaction depending on your audience's activity. There are several reasons to schedule Instagram posts in 2022, but the most essential is? Read the preceding instructions.