London has over 400,000 students. Because university may be expensive, many of these students will want to hunt for a part-time job that they can fit around their studies and socialising. Fortunately, the capital has plenty to offer. If you are a student in the London region, you are well aware of the high cost of living in this part of the United Kingdom. Weekend employment in London might contribute significantly to your overall living expenses and leisure time. Continue reading out guide to the weekend jobs London – top 10 jobs
Weekend Jobs London – Top 10 Jobs
1. Catering Helpers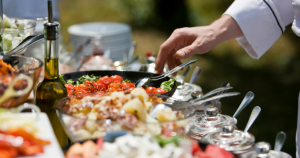 As a Catering Assistant, you'll have the choice of living on-site at one of our 14 gorgeous activity centres around the UK and earning up to £394 per week, including food, utilities, and bills. This is a one-of-a-kind catering job in a fun, friendly workplace that pushes you to further your career, with a regular evening shift concluding at 9 p.m.
2. Fundraiser for Charity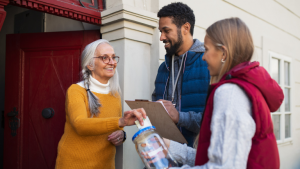 As a Fundraiser, you will get industry-leading training, a competitive starting salary, and exciting bonuses and incentives to keep you motivated. We are also interested in developing team members into industry leaders capable of motivating and managing their fundraising teams. This is an excellent chance to represent some of the country's most well-known organisations.
3. Become a volunteer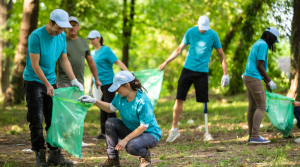 Various organisations may assist you in finding a volunteer opportunity that is suitable for you. Do-it.org is a directory of volunteering opportunities in the United Kingdom. You may search for and apply for over a million volunteer opportunities by interest, activity, or region. Volunteers are those who provide their time, effort, and knowledge for free. Volunteers often work for schools or non-governmental organisations (NGOs), where they are trained and report to designated senior employees.
4. Waitressing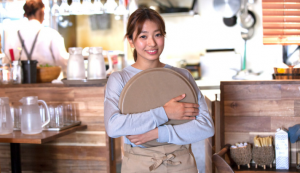 There are usually lots of hospitality jobs available. Exotic cuisine, bars, and cafés abound in London. Gumtree and Indeed are fantastic locations to look for hospitality jobs. However, walking around your neighbourhood with a stack of resumes is a fantastic idea since many of these positions are listed on the windows of restaurants and bars. Consider going inside and asking the employees about new positions since many of them are not listed. This will show that you are proactive and self-assured.
5. Secret shopper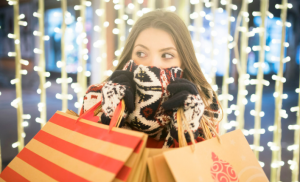 It may not make you laugh all the way to the bank, but it is more pocket money. You go undercover as a regular client and investigate the company's services and products. You report back to the customer, and they compensate you for whatever purchases you made in addition to £5-10. It's an excellent method to make money in your spare time. In the United Kingdom, the average mystery shopping wage is £39,000 per year or £20 per hour. Entry-level salaries begin at £24,698 per year, with most experienced professionals earning up to £68,250 per year.
6. Jobs as a babysitter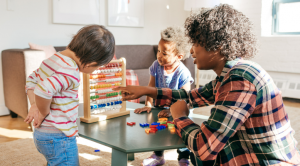 Babysitting is a simple method to supplement your income. Individuals like to utilise people they trust, so contacting friends and relatives is the most straightforward approach to locating babysitting gigs.
If this fails, Gumtree and Indeed have listings. Other fantastic websites for discovering local babysitting gigs are Babysits UK and Next Door. Rates are roughly £12-15 per hour, so a few weekly jobs would help supplement your income.
7. Deliveries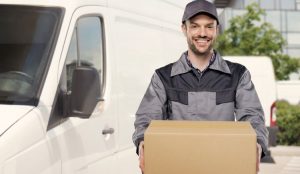 With firms like Deliveroo and Uber Eats, delivery jobs are increasing. Get paid to exercise and choose your shifts. All you need is the right to work in the UK, a smartphone, and a bicycle or scooter (you can exercise while working!). In the London Area, the average wage for a Delivery Driver is £24,927 per year. The average extra cash compensation for a Delivery Driver in the London Area is £5,167, with a salary range of £301 – £88,576. According to Deliveroo, the average hourly wage is roughly £10; however, this may vary since you are paid per delivery.
8. Tutoring positions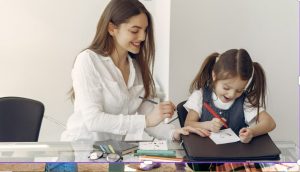 Tutoring is an excellent method to get money if you like teaching and are well-versed in your degree topic. You don't even have to leave your room; services such as MyTutor provide a platform for students to meet tutors and study through webcam. Tutors start at roughly £20 per hour, but this may increase as you get more references, making it a profitable and flexible option to make money as a student. Placing posters and advertisements in your neighbourhood libraries, cafés, and stores is another excellent way to promote oneself as a teacher.
9. Promotional positions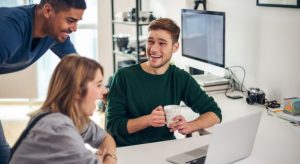 Promoters are constantly in high demand; look around at local nightclubs or gatherings. This could be the job for you if you're outgoing and have a salesperson's demeanour. Remember that these professions often need you to work unsociable hours, but you're accustomed to that as a student. The majority of club promoters are unpaid. Club promoters are often paid on a sales commission basis, with either a fixed dollar amount for a certain number of visitors, a tiered payment depending on performance, or a predetermined cash amount "per head."
10. Retail jobs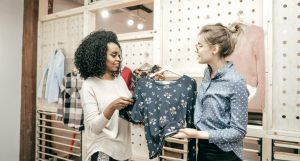 Retail is a popular place for students to work. Retail employment is prevalent over the holidays when stores often hire additional staff. In the United Kingdom, the average retail pay is £30,000 per year or £15.38 per hour. Entry-level salaries begin at £23,531 per year, with most experienced professionals earning up to £54,991 per year. Part-time jobs are typically compensated between £7.50 and £10.50 per hour.
Conclusion
One benefit of a weekend job in London is the diversity of possibilities available to you. Many students in London may find weekend jobs that provide excellent work experience to supplement their academics. Other options will be available if you want to make the most of your time in London and attempt a new weekend job. Perhaps you'd want to try your hand at theatre or fundraising. Whatever your choice, stay up to speed on the newest London opportunities and weekend employment.