Are there any Alice in Wonderland costume parties that you're invited to, such as the Mad Tea Party, Unbirthday Party, or others? Want to trick-or-treat in a Wonderland setting on Halloween? Have you been given a role in a production of Alice in Wonderland? You may find many costume ideas and advice on this website for dressing as an Alice in Wonderland character.
If a group of miniature Matildas or Gruffalos crosses your way on Thursday, March 5th, don't be scared. It's not Halloween; today is WorldBookDay, a day set aside to honour children's literature. Don't worry if you haven't finished making your child's outfit yet. We have developed 5 foolproof costume designs based on characters from Lewis Carroll's beloved novel Alice's Adventures in Wonderland, inspired by this summer's blockbuster exhibition Alice: Curiouser and Curiouser.
You may choose among Alice, the Mad Hatter, the Cheshire Cat, the White Rabbit, and the Queen of Hearts. These videos demonstrate how to be creative without a sewing machine using common home and craft supplies and a hot glue gun (it's worthwhile to get one). Therefore, arrive on time for World Book Day! Continue reading our guide on the top 10 Alice in wonderland costume ideas.
Top 10 Alice in Wonderland Costume Ideas
1. Classic Alice Outfits
With her blue outfit, white apron, and hair bow, Alice is such a beloved and well-known figure that she is easily recognised. If you want even more variety, look at these additional Alice costumes, as several adult and child Alice costumes are available. If you're searching for something a bit different, there are various Alice fashions, such as a black Alice costume or a checkered, psychedelic Alice.
2. Constantly Trendy Mad Hatter Costumes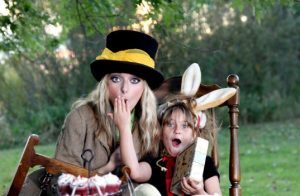 Everyone enjoys dressing up as the Mad Hatter, whether they are adults, kids, women or men. A crazy hat with a 10/6 card tucked inside the hat band, and layered clothing in exuberant hues and textures are necessities for every Mad Hatter outfit. The only other thing you need is a smile, which is ultimately free!
3. Funny White Rabbit Outfits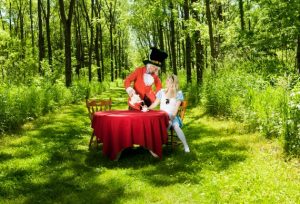 Oh, my whiskers and fur! In our compilation of Alice in Wonderland costume ideas, the White Rabbit was a must-have! These simple White Rabbit costumes include vests, bow ties, and rabbit fur components. Add a clock to your ensemble if you want to dress it up, whether it's a clock handbag, clock jewellery, or clock you took from the wall at home.
4. Noble Queen of Hearts Outfits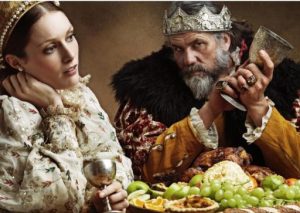 What is red, white, and black everywhere? It's the Queen of Hearts. Thus this is not a trick question. It should not be surprising that there are several Queen of Hearts costumes as she is another well-known figure from Alice in Wonderland. There is a Red Queen cosplay for every taste—regal, seductive, adorable, and legendary!
5. Cheshire Cat Costumes that are Naughty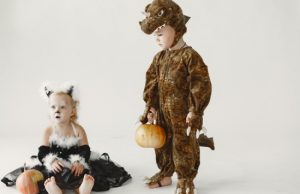 For what seems like forever, cats have been a common option for Halloween costumes, but dressed as the Cheshire Cat will make you stand out from the pack of other black cats. You may be astonished to learn that Cheshire Cat costume options exist for men and women, adults, kids, and even newborns! The majority of Cheshire Cat attire has recognisable pink and purple stripes, while there are also a few grey variations from the Tim Burton Alice in Wonderland film.
6. Getting Ready for Tea March-themed Attire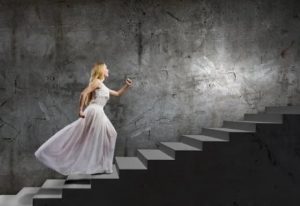 Despite being a minor character in Alice in Wonderland, the March Hare is well-known for showing up in the famous tea party scene. While there are a few March Hare costumes for adults, creating one for children is as simple as adding a waistcoat and bow tie to a rabbit costume. (Avoid choosing a white foundation bunny!)
7. Additional Noteworthy Alice in Wonderland Costumes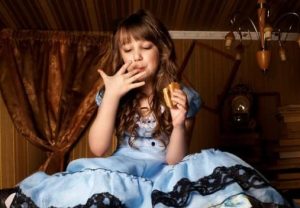 Consider adding Card Guards or characters like Tweedle Dee and Tweedle Dum, the Caterpillar, to your vast Alice in Wonderland squad if you're still looking for additional characters online. When the majority of the cast is dressed like you, your entourage will be the envy of everyone's "squad goals"!
8. Accessories for Alice in Wonderland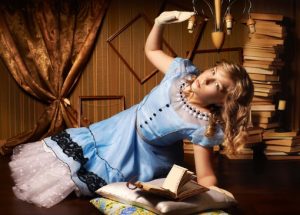 There would be several more accessories available if your Alice in Wonderland costume didn't come with them already. (Or maybe you want to improve the things that were already there. If you wish to exchange your cloth Mad Hatter hat for a super-deluxe version, we won't hold it against you! Additionally, many handbags go nicely with your costume, which is usually advantageous. The Flamingo golf club set is one of our favourites since you can use it as an accessory or the whole game set for an Alice in Wonderland party!
9. Ash Ketchum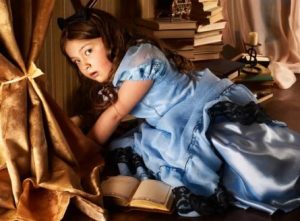 You'll be ready to take on the Pokemon trainer Ash Ketchum role in no time with this easy outfit that requires no sewing. The timeless cap and vest pull this look together to create a cohesive whole.
10. Egyptian Mummy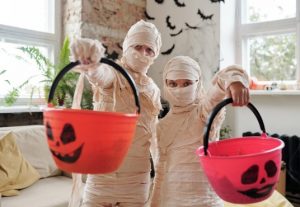 Make a pharaoh mummy costume instead of simply a regular mummy! I like this costume's humour. You wear your jeans as a headdress!
Conclusion
Follow us down the rabbit hole to see our favourite Alice in Wonderland costume ideas. These ideas cover all your Halloween demands, whether you want to be genuine, spooky, or fun. We're all furious here! Alice in Wonderland outfits have us all obsessed. Whether you want to purchase costumes for Alice, the Mad Hatter, the Queen of Hearts, or any other minor characters from the movies and novels, there are many options available. As previously said, some individuals use costumes and cosplay to change into well-known characters, and many do so using Disney themes. Fantastic Alice in Wonderland ensembles honour and recreate Alice, the White Rabbit, the Queen of Hearts, the Mad Hatter, and other characters abound. There is no need to seek individual things and extras to build a costume since these simple Alice in Wonderland costumes come with most of the accoutrements you'll need to look the part. (We'll still include a few that are noteworthy.)