Monkey World is a must-see attraction for families visiting South Lytchett Manor. This world-class rescue centre offers a haven for primates that have been rescued from captivity or who need assistance. The conservationists' committed team aims to rehabilitate the animals and integrate them into family groups in a pleasant and secure setting. You may recognise some recognisable faces from television since the park has appeared in several TV shows, including Monkey Life and Monkey Business.
Monkey World Dorset – Top 11 Things to Do
1. Up Close and Personal with Primates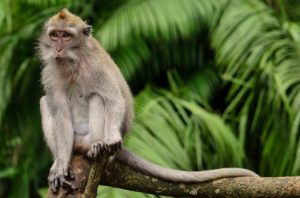 Monkey World's animals have huge and expansive outdoor cages with viewing platforms and windows for guests to have a close-up look. You will get to witness these wonderful animals as they go about their daily routine as you walk about the park. There's always something entertaining to witness, whether they're playing with each other, dangling from trees, or simply monkeying about.' Around 250 rescued or endangered primates and apes, including chimps, gibbons, orangutans, lemurs, and others.
2. Tours and Educational Discussions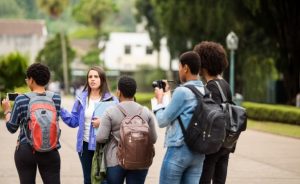 One of the park's founders' goals is to educate visitors about the predicament of these amazing creatures. As a result, there are exhibits and information boards adjacent to each cage that provide background information on the species and the tales of each primate. For more in-depth knowledge, join one of the guided tours (extra charge) or attend one of the daily free keeper lectures at different enclosures across the park. You may even 'adopt' a monkey and get regular updates when it returns home!
3. Beach of Bournemouth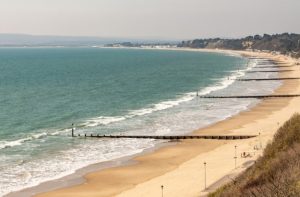 Bournemouth Beach is one of the nicest beaches in England, with 7 miles of excellent golden sand. Children may swim, kayak, or paddleboard in the warm and safe waters. Bring spades and small buckets since they will like making sandcastles as well.
There are many food and drink options nearby, and you can rent deck chairs, loungers, and parasols if you want to relax and picnic by the water. Beach bungalows are also popular for rent.
Take a walk along the promenade or ride your bike up and down the beach.
4. Jurassic Coast, Fossil Hunting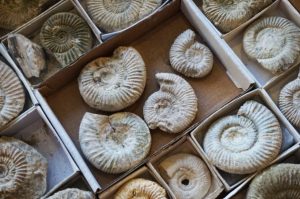 Take the kids on a fossil-hunting trek along Charmouth Beach, a World Heritage Site. Visit the Charmouth Heritage Centre to see the fossil collection, learn about ancient history, and meet the Charmouth Dinosaur.
Guided tours give information about local fossils and recommendations on how to discover them. Or start exploring on your own and see if you can find a shark's tooth… or the backbones of an ichthyosaur!
After that, have a picnic on the beach or lunch at the café as you admire and compare your findings.
5. Bill lighthouse in Portland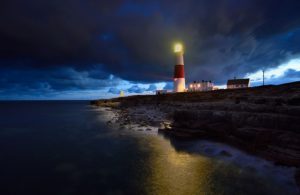 Take a 45-minute guided tour of this high lighthouse regally on the Isle of Portland's cliff's edge.
Climb 153 steps to the top of the 41-meter tower to observe foghorn apparatus, lenses and mirrors still in operation and, of course, breathtaking views of Portland Race Course and the open sea.
Or stroll down the shore to take in the breathtaking water views. (However, keep your children's hands in yours.)
6. Palmers Farmers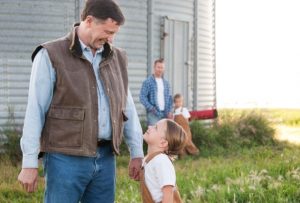 Farmer Palmers' petting zoo, park, playground, and kiddie farm provide several animal interaction opportunities.
The Farm Park welcomes youngsters with slides and tunnels, and a clean, two-tier indoor soft play zone is accessible if the weather turns nasty.
Younger children will like the enormous bouncy castle and the play barn with pedal tractors the most.
7. Mudeford Cabbing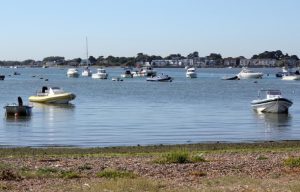 Crabbing at Mudeford Quay is a local institution and a popular year-round pastime at Christchurch Harbour.
Please bring your buckets, baits, crab lines, and nets, or purchase them locally.
Walk down the beach to enjoy the golden sand, watch the boats pass by, and take in the beauty of the ocean.
On bright days, the promenade spans from the Quay to the beach, allowing youngsters to scoot or cycle.
There's also a playground, an ice cream shop, cafés, seafood booths, and clean public restrooms.
9. Castle of Corfe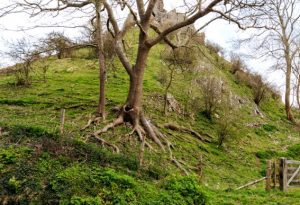 William the Conqueror's Corfe Castle is on a hill along the Purbeck Ridge and is one of the most recognisable remains of Britain's Civil War.
Climb the remains and visit some of the chambers; the views from the top are breathtaking.
Search for "murder holes," arrow loops, and collapsed walls. Listen to the guides' historical accounts of betrayal and treason that led to the fortress's invasion centuries ago.
On weekends and school holidays, you may attend historical activities ranging from mediaeval archery and falconry to Civil War reenactments.
You may visit a store, tea room, cafés, and restaurants in the surrounding picturesque old hamlet.
10. Tanks Museum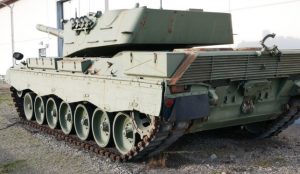 This iconic Bovington attraction has the world's greatest collection of tanks and an exciting live exhibition.
Meet the world's first tank, the fearsome German Tiger, the Modern Challenger 2, and almost 300 armoured vehicles of all forms, sizes, and nationalities.
Discover how tanks progressed from their initial appearance in 1915 to the present conflict in Afghanistan.
The display rooms are spacious, and the collections are well-organised. You may go around and look at information booths, stop by interactive displays, or sit when you get tired and watch countless films on current history and tanks.
11. Adventure Park in Dorset
Are you ready to get wet and dirty? Visit Corfe Castle's fascinating waterpark and mud trail, which has 18 acres of woods and a lake with breathtaking views of the Purbeck countryside.
The Outdoor Wibit Waterpark (minimum age of 6) is a floating obstacle course with two lakes and over 200 metres of exciting, inflatable obstacles.
The Muddy Mayhem mud race (minimum age of 4) is a 50-metre assault course with muddy obstacles spread out along a 2-kilometre adventure route. Both are exciting ways to laugh, have fun, and be ridiculous!
Conclusion
Monkey World is a monkey rescue centre located in Wareham, Dorset. Over a 65-acre tract, they are home to hundreds of monkeys, chimps, and lemurs. A large Great Ape Adventure play area is also available. There are around 250 primates representing over 20 distinct species, many of whom have been abused or neglected. The park has three adventure playgrounds, including the Great Ape play area.