Strawberries need direct sunlight; many other soft fruits may thrive in the shadow, but not these beauties. They need at least 6 hours of sunlight every day in the spring and summer, but 10 is preferable. Wild strawberries, such as Leo Alba, are more shade tolerant outliers. Growing strawberries via plastic mulch mats with a grid of holes burnt in them is typical; burning the holes makes their edges reasonably robust and durable, but cutting them leaves the edges ragged and relatively weak, reducing the sheet's usable lifetime.
Labour expenditures generally account for half of a grower's output costs. The bulk of labour for producing and harvesting these commodities in the UK is seasonal, with the highest demand from May to September, when many employees often work for a 20-25 week season.
Inflation, transportation, utility price increases, and other parts of the food supply chain drive up growers' expenses. However, until recently, strawberries' product value and price have been reasonably stable for roughly 15 years. Producers are being driven to search for alternative methods to increase productivity and, as a result, reduce labour needs per tonne of output.
Polytunnels have significantly impacted productivity over the past 10 years, not just because they shield the fruit from the vagaries of the British climate but also because they allow producers to change harvest schedules and prolong the availability of UK-produced commodities.
Strawberry plants all appear identical and clone themselves prolifically, utilising runners that may go a metre or two away from the mother plant. If you plant several kinds in rows near each other, they will want to mix themselves up unless you keep track of them; consequently, maintaining different strawberry cultivars in well-separated beds or rows is the simplest way to maintain them.
Strawberry Plants – Top 10 Varieties in the UK
1. 'Elegance' Strawberry Plants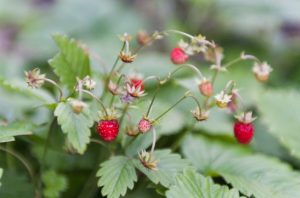 This new summer fruiting strawberry yields huge, glossy fruits with a delightful sweet strawberry flavour and a juicy, pleasing texture. It proved to be the most productive type in experiments.
Commercial producers increase the production of the 60-day crop by planting hand-graded plants with crowns that are 15mm or larger in diameter.
2. Slug Mats with Strawberries
These reusable slug mats, made of a special copper-coated cloth, operate as a barrier to slugs and snails, limit dirt splash, inhibit weed development, and help maintain moisture in the soil.
3. Strawberry French Gourmet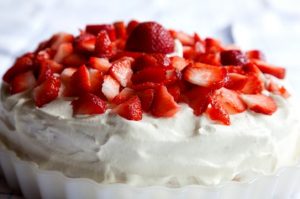 The flavour and perfume of gourmet strawberry varietals from the south of France are unique. They are so fragrant that when they are in season, they perfume the marketplaces in Provence and taste divine! This assortment of 18 strawberry plants is supplied as cold stored plants.
4. Strawberry 'Sweetheart' Plants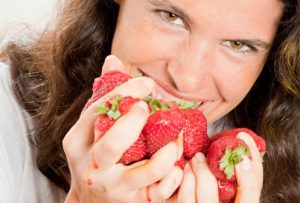 We believe this is one of the nicest garden cultivars introduced in recent years, having been bred at East Malling Research. The berries are larger, sweeter, and juicier than most other main season kinds, having a classic strawberry flavour—Powdery Mildew resistance.
5. Strawberry 'Malling Opal' Plants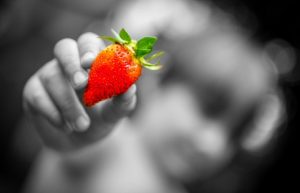 This everbearing strawberry raises the bar for ever-bearers regarding fruit flavour, quality, and yield. It bears an abundance of huge, beautiful, sugar-sweet berries with a juicy texture. It is resistant to powdery mildew and verticillium wilt.
6. 'Royal Sovereign' Strawberry Plants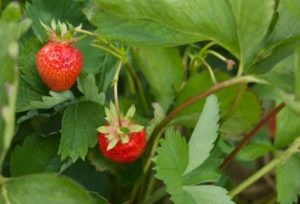 This popular midseason variety dates back to 1892 and boasts the most delectable, rich, sugar-sweet strawberry flavour. It was the most extensively farmed strawberry from 1920 to 1960 and has long been regarded as the best-flavoured cultivar. Its reputation has endured among expert gardeners, and it still has a sizable following. The plants are modest and have a low '60 day output, but they will produce excellent bunches of gorgeous berries the following year. Well worth the wait, the flavour is out of this world and will bring back childhood memories of strawberries.
7. 'Christine' Strawberry Plants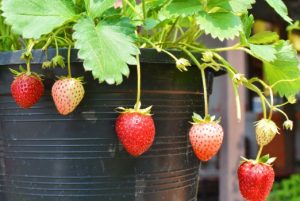 This new summer fruiting strawberry grows very early (10-14 days earlier than Elsanta) and establishes new benchmarks for fruit quality and disease resistance. The huge brilliant red berries have a delicious flavour and a moderate quantity of natural sweetness. Resistance to verticillium wilt and powdery mildew is high. Frost protection is required.
8. 'Cupid' Strawberry Plants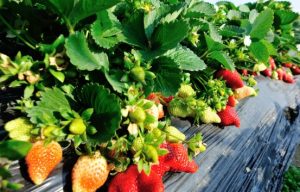 This superb new late summer variety, developed by East Malling Research, is disease resistant and performs well on a broad range of soils. It has many gorgeous orange-red berries with a delightfully sweet, fragrant flavour. The fruit size is adequate, and the berries are weather resistant: Verticillium Wilt, Crown Rot, and Powdery Mildew resistance.
9. Strawberry 'Flamenco' Plants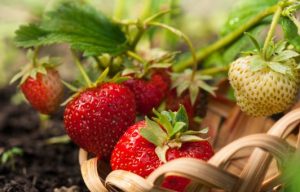 This novel everlasting fruiting strawberry has great fruit quality and high yields. When mature, the fruits are huge and solid and hang well on the vine, allowing for less frequent plucking. Very sweet with a great flavour. Verticillium wilt and powdery mildew resistance.
10. Strawberry 'Fenella' Plants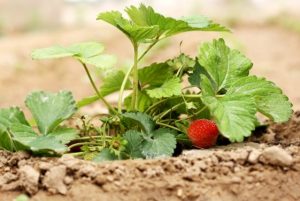 This new late-summer strawberry may be the ideal variety! It provides a fascinating mix of high yields, high-quality fruit, and excellent disease resistance. The huge glossy berries are moderately scented and have a superb, distinct sweet flavour. In trials, it has shown extremely strong resistance to verticillium wilt and crown rot, and the fruit can withstand very heavy rain.
Conclusion
Strawberries, blackcurrants, and raspberries have traditionally dominated soft fruit production in the UK, accounting for a considerable share of cropping land. Blueberries and blackberries round off the list, both of which are becoming more popular. Polytunnels occupy a large portion of the territory utilised for soft fruit cultivation. This strategy boosts the likelihood of a successful harvest and extends the UK growing season from 4-6 weeks to a significantly longer period from early spring to October.
The remainder is cultivated either under glass or in the open. Soft fruit output in the United Kingdom has increased by 131% in the last two decades. Strawberry consumption in the United Kingdom was 67,000 tonnes in 1996. Strawberry consumption has increased to 168,000 tonnes by 2015. (up 150 per cent). Reflecting this exponential development, soft fruit output in the UK has increased dramatically, from 40,100 tonnes of strawberries in 1996 to over 115,500 tonnes in 2015, a 188 per cent increase.